Trinity Cathedral (Trenton) – September 24, 2:00 PM – 5:00 PM.  Grace Episcopal Church is honoring Marjorie King-Bailey and Dr. Rudolph (Rudy) Archer, MD.
4th Annual Evensong: Honoring Older Adults in Our Diocese for Their Witness, Faithfulness, and Contributions
Officiant: The Right Reverend William H. (Chip) Stokes, D.D., Bishop of the Diocese of New Jersey
Preacher: Genevieve R. Bishop, Seminarian at Princeton Theological Seminary and Candidate for priesthood in our Diocese, law practice at Bishop Legal Services LLPC, Manahawkin, and member of St. Peter's-at-the-Light, Barnegat Light, New Jersey
Following the Evensong Service honoring nominees from parishes and diocesan organizations, a reception will be held in Synod Hall.
Guided tours of Trinity Cathedral will be offered at 1:00 pm by The Reverend Anne McRae Wrede.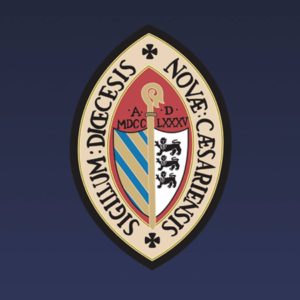 Trinity Cathedral
801 West State Street
Trenton, NJ 80618