Saturday, July 30 – 7:00 PM – Free.  Join us for a delightful carillon concert featuring Toru Takao and Katarzyna Takao-Piastowska.  Top it off with some delicious ice cream.
Toru Takao was born in Himeji, Japan in 1977. He studied with Arie Abbenes, Bernard Winsemius and Frans Haagen at the Netherlands Carillon School, obtaining a Master of Music diploma in 2008. He has won several prizes in national and international carillon performance competitions.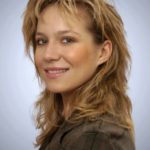 Katarzyna Takao-Piastowska started her piano lesson in 1988 at the music school in Slupsk, Poland. In 1992, she won the first prize for Piano duo concourse in Starogard, Gdanski. She studied music theory and composition and received Bachelor of music diploma in 2000 and Master diploma in 2005 from Music Academy in Gdansk. During her study(2003-2005), she was awarded for Huygens scholarship and took part in project for carillon performance and campanology in Nederlandse Beiaardschool. From 2006 to 2008, she studied carillon performance with Geert D'hollander in Roosveld Academy in Middelburg, Netherlands. In 2008, she was awarded the first prize at the carillon concourse in Middelburg, Netherlands. In 2015, she graduated Royal Carillon School, Mechelen, Belgium. she is active as freelance musician and carillonneur.
Toru and Kataryzna have lived in Germany since 2009. they work together to promote the German, Japanese and Polish carillon cultures. They reinstituted regular recitals for the carillon of St. Aldegundiskirche, Emmerich, in 2012. In 2015, they organized the concert series "Emmericher Glocken Sommer" in cooperation with the city, the church, and guest carillonneurs.
The event will be held rain or shine.